Crew
Posted Jan. 16, 2015, 2:01 p.m.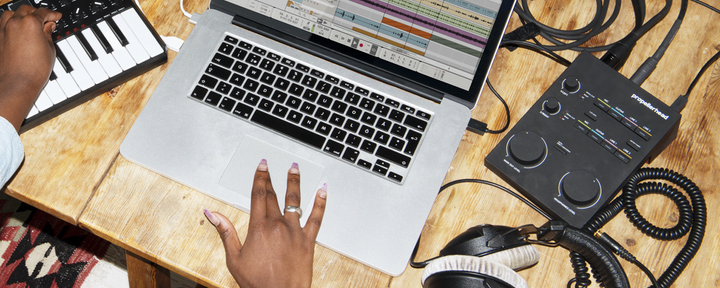 If you ever want to get in touch directly with your friends at Propellerhead or see what we're up to, there are many different ways to do just that. It's not always easy to know where to go though, so here's a short guide to where you can reach us:


This blog is where you'll find interesting articles, news, interviews and much much more. Visit often!


Propellerhead on Facebook, Twitter & Google+ are the go-to places for the latest. We post anything from stuff we find online, music, videos to product announcements, sales, competitions or just a friendly "hello". Twitter literally pops up on my phone right away so it's a great way to get a quick answer to short questions! On Facebook, it's a good idea to click the "Like" button after liking and choose "Get Notifications" so Facebook doesn't filter away any posts you might want to see.


Propellerhead on Instagram includes more behind the scenes stuff and general tomfoolery. What's happening in the office, how much coffee do we actually drink and more!


Propellerhead on YouTube is where you'll find all Propellerhead-made videos! Be it tutorials, product announcements or something else—make sure you subscribe!


The Contact Page if you want to get in touch with the marketing department or leave us feedback.


Propellerhead Support is here for you if you need help with a Propellerhead product or account.



We're looking forward to hearing from you! : )
/Mattias, Customer Relations Manager