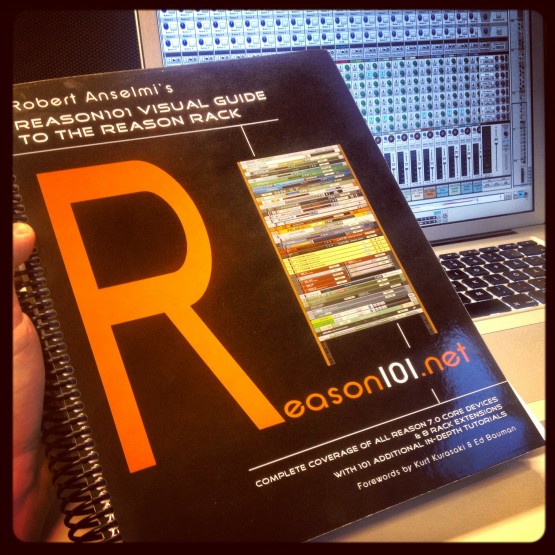 Robert Anselmi, the man behind Reason101, has just released a very comprehensive book called Reason 101 Visual Guide to the Reason Rack. We just got a copy sent to us and really like it. Every device is covered in great detail and there are tons of useful sound design tutorials. There are even sections dedicated to specific Rack Extensions!
We liked it so much that we convinced Rob to share a tutorial from the book for free, exclusively here on the blog! Click the icon below to download a .pdf version of the chapter "Creating Kick Drums"

 Download a sample chapter:
"Creating Kick Drums"