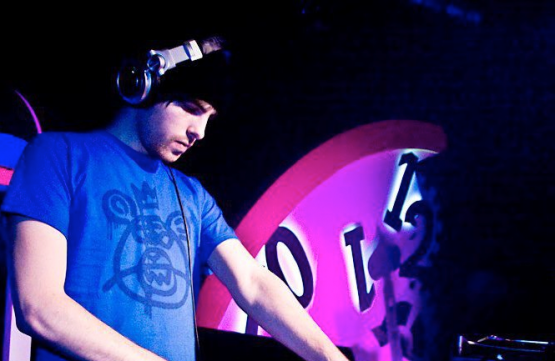 Disonata, based in Northampton, UK is a producer, DJ and musician. Making predominantly Dubstep in both hard hitting and chilled out forms, he is working his way up in the scene. He is getting airplay from some of the biggest names in Dubstep like Skream & Benga, Funtcase, Hatcha, BadKlaat, Requake, Lost, Beezy, Jakes and many more. We had a quick chat with him to find out more about his use of Reason.
How do you use Reason in your music making?
I use it for my entire process, I have rewired it a few times but I always find myself just coming back to just using it as a stand alone DAW. With the advancements in the newer version it's making the process even better too. From start to finish 99% of my tunes are made entirely with Reason!
What's the best music making tip you ever got?
As simple as it sounds…. to take my time and not rush myself into a finished product. Music takes time and patience. I can see too many producers rushing to get tunes out there, and if some of them focused their energy into just one tune instead of four or five then that one tune would be of such a higher standard.
Do you have any favorite sound or patch?
Yeah, I have a few patches I use more then once, I'm a fan of the jagged metallic style mid synths and reese mids so I use them quite often. I have sound preferences depending on whether I'm writing something hard or something a bit deeper.
What do you do when writer's block strikes?
I try to listen to something aside from the genre I'm trying to make. Mostly I will listen back to bands I grew up on and that made me want to make music in the first place.
What has been the best moment in your music making career thus far?
Hmmm, that's a though one. Getting my first play on Radio 1 by Skream & Benga on their show was a big moment for me. Was a great feeling to get that kind seal of approval from two main figure heads in the sound I was creating, and on the biggest radio station in the UK!
Any Words of Wisdom for aspiring producers and musicians?
Aside from my earlier "don't rush yourself", which I can't stress enough. I would say build good relationships with important people in the scene. Don't expect to get anything back right away but if you keep sending them material and stay polite and friendly they will feel more inclined to help you. In my own experience, I feel more inclined to help people that don't just hit me up asking for music or to share their page etc… If someone is being friendly and asking for mixdown help or sending me music to see what I think then I will want to help them out more.