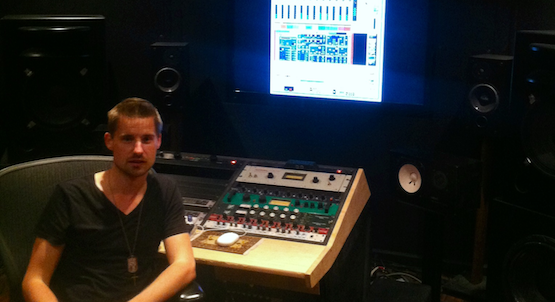 How do you use Reason in your music making?
Reason is my go-to sequencer for programming rhythmic elements, layering bass and keyboard parts when I'm doing additional production during my mixing sessions.
What's the best music making tip you ever got?
My good friend, Dave Pensado, told me once: "It's better to sound new than good." Innovation is pushing the envelope and landscaping the sound of the music industry of tomorrow.
Do you have any favorite sound or patch?
Thor's Factory SoundBank's "Silver Strings" Patch – gives brilliance  to any string arrangement.

Subtractor Factory SoundBank's "Warm Pad" Patch – perfect for layer  existing pads or to fill out low-mid frequency space.

Subtractor Factory SoundBank's "Lately Bass" Patch – great patch to add punch to any bassline.
What do you do when writer's block strikes?
During mixing I start with the technical side of things first before I touch the creative. I also love walking or catching a movie. These things help me with finding my inspiration back.
What has been the best moment in your music making career thus far?
Being part of Timbalands camp via JVU Entertainment/Side by Side.
Any words of wisdom for aspiring producers and musicians?
Stay open-minded, strive to push the envelope and most importantly make sure you always have fun making music.

As a bonus for Reason users, Koen has put together his favorite Combinator effect patches featuring his bus processing chains and settings. Download the ReFill, group your tracks on a bus and slap on one of these Combinators in the insert fx slot in the Mixer and tweak away!